Culmination at the very end of KotorArt

This year's program of Don Branko's Music Days culminated at the very finish of KotorArt, when Yuja Wang and Adreas Ottensamer performed on Friday, August 9, at the Church of the Holy Spirit. In an artistic sense, this music event marked the culmination of this year's festival, and it will certainly remain one of the most memorable concerts in the eighteen-year duration of KotorArt.
Performances of sensational musicians, especially when it comes to festivals in the region, are not a common social phenomenon. Social, because it is primarily related to a particular public interest in the event, so even the audio-visual coverage of the concert was organized at the Cinema Stage.
A pianist who is considered one of the most sought-after young performers, Yuja Wang first came to KotorArt last year, when she also played twice. Her collaboration with Andreas Ottensamer, the principal clarinetist of the Berlin Philharmonic, was crowned with the CD Blue Hour released in May this year by Deutsche Grammophon.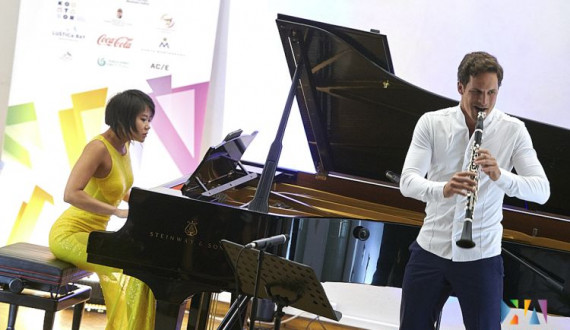 They opened the concert with the Grand Duo Concertant, Op. 48 by Carl Maria von Weber, which is a part of a standard clarinet repertoire and school curricula alike. In the context of repertoire for established artists, Ottensamer's performance belongs to those faster ones. With this regard, it is quite close to the renowned French clarinetist Guy Dangain, but contrary to him, Ottensamer was rather "hectic" even in the central slow movement, leaving little space, that is, time to express his lyrical qualities. Then, the musicians performed Brahms' and Mendelssohn's piano pieces in arrangement for clarinet and piano – Intermezzo in A major, Op. 118, No. 2 by Johannes Brahms arranged by Nikolai Popov, and three Songs Without Words by Felix Mendelssohn arranged by Ottensamer. There were also other major works for clarinet, such as the Première rhapsodie by Claude Debussy and the attractive Sonatina by Joseph Horovitz. When it comes to a solo performance of the pianist, the audience had the opportunity to listen to both the lyrical music of Franz Schubert, his lied Gretchen am Spinnrade in Franz Liszt's transcription and virtuoso bravados in Variations written by pianist Vladimir Horowitz on a theme from Bizet's opera Carmen.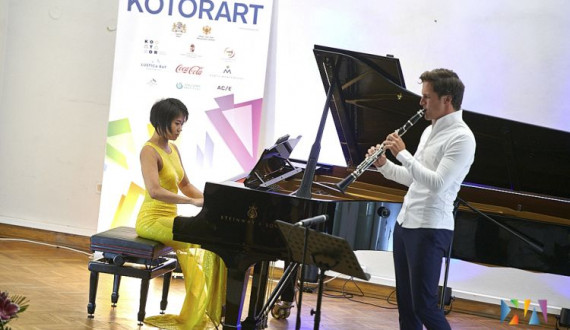 To the delight of the audience, who, with thunderous applauses and shouts of "bravo", greeted the endings of the compositions, the musicians were repeatedly coming out for the encore. In that additional "mini" concert, among other things, they played – together – a piece Nightclub from the Histoire du Tango by Astor Piazzolla and Prelude No. 1 by George Gershwin, while the pianist played solo a famous song Tea for Two arranged by Art Tatum. In this growing tension of standing ovations, applauses, virtuosity, artistic and popular, provocative stage costumes, the curiosity of the encore was also the joint performance of both musicians – at the piano.
Boris Marković