KOTORART TALENTS
2019-07-19 21:30
Church of the Holy Spirit
Friday, July 19
Church of the Holy Spirit, 9:30 p.m.
KOTORART TALENTS
NASTASJA VOJINOVIĆ, violin (Montenegro)
SONJA MARKOVIĆ, piano (Montenegro)
Program:
Jean-Marie Leclair (1697–1764)
Sonata for Violin and Continuo (Piano) in D major, Op. 9 No. 3
Un poco Andante
Allegro
Sarabanda: Largo
Tambourin: Presto
Camille Saint-Saëns (1835–1921)
Sonata for Violin and Piano in D minor , Op. 75 No. 1
Allegro agitato
Adagio
Allegretto moderato
Allegro molto
Claude Debussy (1862–1918)
Sonata for Violin and Piano in G minor, L. 148
Allegro vivo
Intermède: Fantasque et léger
Finale: Très animé
Maurice Ravel (1875–1937)
Tzigane, Concert Rhapsody for Violin and Piano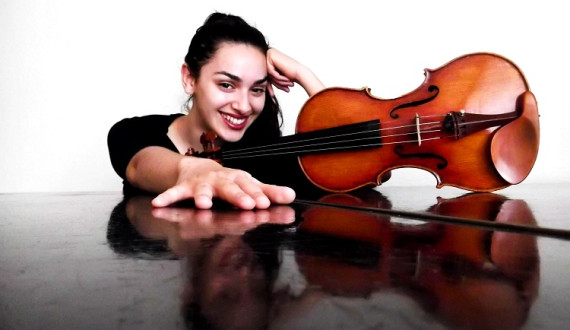 Nastasja Vojinović, violinist, completed her bachelor and master studies under Professor Gordana Matijević Nedeljković at the Faculty of Music in Belgrade, as well as master studies with Professor Eduard Schmieder at the Boyer College of Music and Dance of Temple University in Philadelphia. She has participated in master classes held by V. Bobić, B. Taneva, R. Brandstätter, E. Schmieder, Z. Milenković, D. Bogdanović, V. Stanković, R. Simović, S. Milenković, P. Vernikov, E. Haffner, U. Wallin, and B. Schmid, among others. She has performed as a soloist of the Children's Philharmonic and the Borislav Pašćan Youth Philharmonic Orchestra and currently serves as a member of the Dušan Skovran Belgrade String Orchestra and the Penderecki Music Academy Orchestra in Germany. Nastasja Vojinović has won numerous awards at home and abroad, including the gold medal at the Barletta International Competition of Young Violinists (Italy, 2006), First Prizes at the Petar Toškov International Competition in Belgrade (2007), the International Stringfest Festival in Sremska Mitrovica (2013), and the Nelly Berman Competition of Young Virtuosos in Philadelphia, Second Prizes at the Petar Konjović International Competition in Belgrade (2009, 2015), Third Prize at the Alexander Glazunov International Competition in Paris (2007), and the first-rank prize at the Jaroslav Kocijan Competition (Czech Republic, 2010).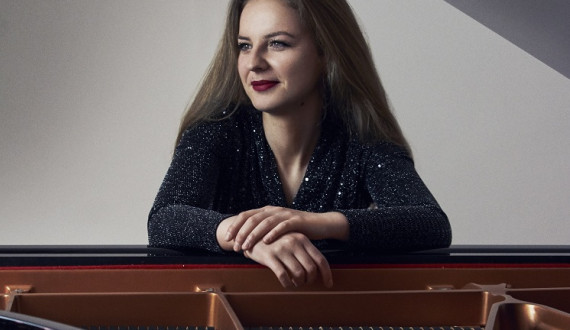 Sonja Marković, pianist, completed her bachelor's studies as the leading student of the Piano Department of the Academy of Arts in Banja Luka, under Professor Nevena Popović, then earned her master's degree under the same Professor at the Faculty of Music in Belgrade. She was a holder of the CEEPUS scholarship, and continued her studies at the Stanislaw Moniuszko Music Academy in Gdansk under Professor Bogdan Kulakowski, while attending master classes held by such professors as J. Mihailović, A. Romanić, H. Haas, Y. Kot, V. Ovchinnikov, E. Krasovsky, and C. Taylor. Sonja Marković has won over 40 republic and international awards, among them First Prizes at the Competition in Turin and at the Banja Luka Biennial International Competition, as well as the Best Student of Republika Srpska Award. In addition, she was the first scholarship holder of the Milan Jelić Foundation and a participant of the Colluvio Project for Chamber Music in Graz. She was awarded the Best Soloist Prize for 2012/2013 by the Association of Music Artists of Republika Srpska (UMURS), and the Most Promising Pianist Prize by the Banski Dvor Cultural Center. She has opened the UMURS season with a solo concert, and has successfully collaborated with trumpeter Nenad Marković, with whom she performed Shostakovich's Concerto for Piano, Trumpet, and Orchestra. Sonja Marković is currently pursuing artistic doctoral studies in Chamber Music under Professor Ladislav Mezei.