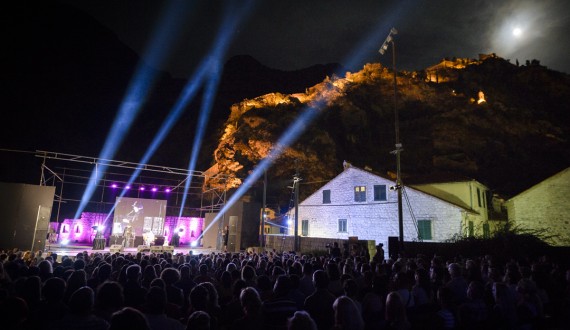 Don Branko's Music Days
are the forerunner of today's KotorArt, which was founded as a music festival by pianist Ratimir Martinović and priest Don Branko Sbutega in 2002. By joining the major festivals in Kotor into one, the present KotorArt relied on the very name and reputation of the existing music festival, which, as a musical segment of the new KotorArt, has been named Don Branko's Music Days. One of the Artistic Directors of the Festival today is one of our most successful musicians, the concertmaster of the renowned London Symphonic Orchestra, violinist Roman Simović. The constituent parts of these programs are also Coca-Cola Stage, a series of concerts featuring significant regional names of pop, rock and jazz music, than Ports of Arts, side programs of the festival with numerous happenings featuring young musicians from Montenegro and the region on the Kotor piazzas, as well as the new program segment Jazz Square. Every year, in July and August, Kotor town piazzas aare filled with music programs, performed by renowned artist of our time, such as Krzysztof Penderecki, Nikolai Lugansky, Mischa Maisky, Leonidas Kavakos, Boris Berezovsky, Yuja Wang, Denis Matsuev, Nemanja Radulović, Ivo Pogorelić, Valentina Lisitsa, and many others.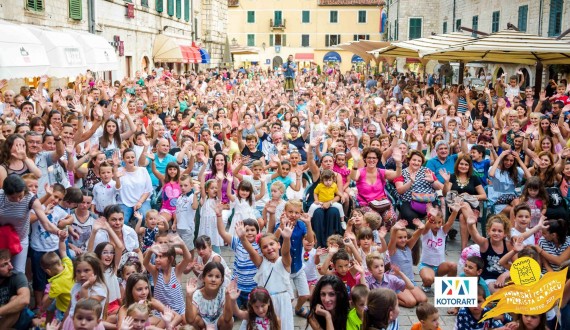 Kotor Festival of Theatre for Children
Skoro četvrt vijeka dječiji festival Kotorom gradom šeta.
Svakog jula, kao vijesnik ljeta, u slavu pozorišta i sve djece svijeta,
priredi šarenu paradu glumaca, žonglera i pajaca,
izazivajući sreću, radost i osmjehe širom kotorskih pijaca.
The first festival, than called the Yugoslav Festival of Theatre for Children, was held in Kotor, on July 3, 1993, with a ceremony named the Kotor fairy-tale. And from that day on, there is no end to the Kotor fairy-tale. Year after year, the festival has grown as some mischievous freckled child from Kotor, every time more cheerful, colorful and imaginative. In its eleventh year, the former Yugoslav Festival of Theatre for Children received a new name – Kotor Festival of Theatre for Children, named after the town in which it was created. The vision of the festival is positioning Kotor as the Centre of theatre arts for children and youth in the region of South Eastern Europe. Since 2009, it has been a part of the International Festival KotorArt.
Philosophers' Square
was launched in 2010, by writer Andrej Nikolaidis and philosopher Srećko Horvat, initiated by Paolo Magelli. Since Kotor is rich with squares, the initial idea was to recreate the ancient Greek meaning of the word agora, which indicated not only the marketplace and place of assembly, but also a birthplace of philosophy. It was in the agora that Socrates engaged in discussions with Athenians drawing philosophical lessons; in the agora Diogenes practiced his philosophical provocations, living in a tub and holding a candle in search for a man. The intention to set up the Philosophers' Square in the middle of summer, in a tourist town, and despite high temperatures and temptations of the sea to focus on philosophy could have been seen as a provocation of a kind. As much as it may have seemed impossible at first, in the last years Kotor was visited by respectable philosophers such as Giorgio Agamben, Antonio Negri, Gianni Vattimo, Renata Salecl, Boris Gunjević, Žarko Paić, Tonči Valentić, Milica Jovanović, Mihail Riklin, Eva Ilouz and others. This has not just enriched the program of KotorArt, but also directly involved Montenegro in something without which there is no real philosophy and opinion as such – dialogue.