KOTORART FOR CHILDREN
2019-07-23 11:00
Cinema Square
Tuesday, July 23
Cinema Square, 11 a.m., 8 p.m., 9 p.m.
KOTORART FOR CHILDREN
MARIJA CVIJIĆ, soprano (Serbia)
BRANISLAV CVIJIĆ, tenor (Serbia)
IVAN NIKOLIĆ, baritone (Serbia)
MARINA MIKIĆ, piano (Montenegro/Serbia)
Program:
Wolfgang Amadeus Mozart (1756–1791)
Opera Die Zauberflöte [The Magic Flute], K. 620, adaptation of libretto and director: Branislav Cvijić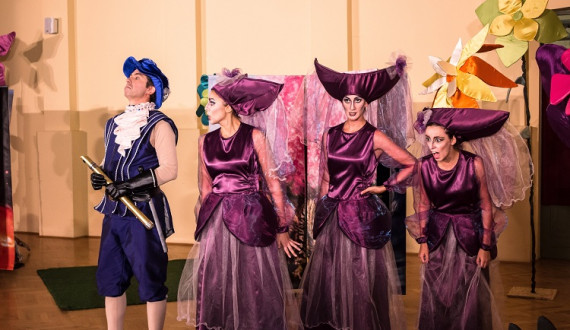 The Visoko C [High C] Association of Artists was founded in 2015 with the aim of preparing and realizing operas, plays with singing, operas for children, musicals, and concerts, as well as organizing acting classes, singing classes, and summer courses while educating citizens, especially children, about the importance of art. In this regard, at the concert titled O Ljubavi [About Love] members of the Association presented a series of evergreen melodies performed by soloist singers accompanied by a chamber ensemble or piano. Through these evergreen melodies – Spanish songs, Italian canzones and Russian romances – they presented stories from everyday life about love for those close to us, towards nature, for one's homeland, etc. Through the performances of operas for children, the association influences the development of children's musical taste, and through the possibility of their participating in operas themselves, contributes to the development of creativity and the strengthening of personality. As a performance innovation in Novi Sad, the Association has realized various operas – Mozart's Die Zauberflöte, Puccini's La bohème, Tchaikovsky's Eugene Onegin, and Rachmaninoff's Aleko – presenting in reduced length, with modern direction and accompaniment by piano or a chamber ensemble.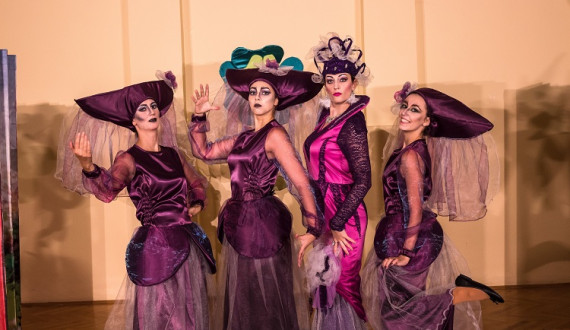 Marija Cvijić, coloratura soprano, has been cultivating her love for singing and music ever since childhood, when she was a member of the Bajićevi Slavuji Choir [Bajić's Nightingales]. After completing Isidor Bajić Secondary Music School, she graduated in Vocal Arts from the Academy of Arts in Novi Sad, under Professor Vera Kovač-Vitkai. She has participated in many vocal arts competitions and has won numerous prizes, also twice a recipient of the Melanija Bugarinović and Her Daughter Mirjana Kalinović-Kalin Fund for Talented Young Singers Scholarship. In 2013, she became a permanent member of the Serbian National Theater Opera, taking on the role of a soloist in 2019. At this institution, she has performed in operas by Lortzing, Gotovac, Cimarosa, and Despić, as well as in Mozart's Die Zauberflöte in one of the most demanding coloratura roles, The Queen of the Night. With Branislav Cvijić, Marjia Cvijić has performed at thematic concerts in Sombor, Zrenjanin, Ruma, and Novi Sad. In operas for children realized by the High C Association of Artist, which she founded together with her husband, she has appeared in more than 400 performances throughout Vojvodina, singing the leading roles in operas such as Snežana [Snow White], Crvenkapa [Little Red Riding Hood], Medvedova ženidba [Marriage of the Bear], Ježeva kućica [Hedgehog's Home], Bastien und Bastienne, Pepeljuga [Cinderella], and Priče sa salaša [Stories from a Grange].
Branislav Cvijić, tenor, graduated from the Faculty of Music in Belgrade in the Department of Vocal Studies, under Professor Zvonimir Krnetić, and continued his education with Dragoslav Ilić, soloist-tenor of the National Theater in Belgrade. He has won first prizes at the Republic and Federal competitions and was a laureate of a competition in Moscow in 2008. He has realized more than twenty solo concerts, over two hundred solo performances, and dozens of performances with chamber ensembles. Since 2003, he has served a member of the Serbian National Theater Opera in Novi Sad, becoming a soloist and a permanent member in 2016. Branislav Cvijić has realized over twenty opera roles in such works as Strauss's Die Fledermaus, Jenko's Seoski lola [A Town's Barfly], Donizetti's L'elisir d'amore, Shostakovich's Katerina Izmailova, Logar's Pokondirena tikva [A Would-be Lady], Suppé's Die Schöne Galathée, Rossini's Il barbiere di Siviglia, Verdi's Nabucco, Mozart's Die Zauberflöte, and Despić's Pop Ćira i pop Spira [Priest Ćira and Priest Spira]. Since 2005, he has been a member of the Chamber Music Association. In 2015, he founded the High C Association of Artists whose aim is to promote national and international music culture, primarily opera and youth arts education.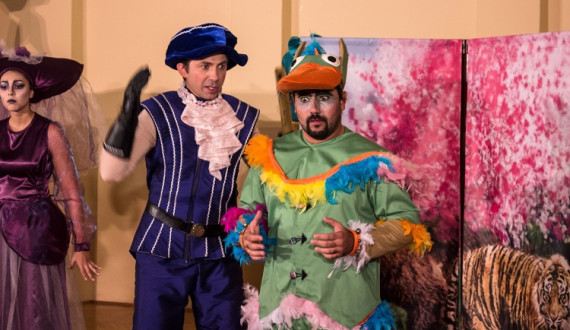 Ivan Nikolić, baritone, went to the Josip Hatze Music School in Split, in the Department of Accordion, and the Vojislav Vučković Music School in Niš, at the Department of Vocal Studies, under Professor Gordana Milošević. He graduated in 2002 from the Faculty of Music in Prishtina, under Professor Olga Koroljkova, after which he completed the Biserka Cvejić's Opera Studio at the National Theater in Belgrade, under Professor Gordana Jeftović. In 2005, Ivan earned a position in the opera studio in Biel (Switzerland), where he studied under Professor Hans Peter Blochwiz. He has held many concerts and has participated in numerous competitions in the country and abroad. He is actively engaged as a soloist of several choirs in Serbia. In the Madlenianum Chamber Opera, Nikolić has realized roles in works by Orff and Rossini, and since 2007 has been performing in the Serbian National Theater Opera, including roles in Puccini's La bohème, Tosca, and Madame Butterfly, Verdi's Traviata, Rigoletto, and Il trovatore, Menotti's Telephone, Logar's Pokondirena tikva [A Would-be Lady], and Donizetti's Viva la mamma. Ivan Nikolić has been engaged as a pedagogue since 2002, first in the Kornelije Stanković Music School in Trstenik and then in the Teodor –Toša Andrejević Music School in Ruma, where he has served since 2010.
Marina Mikić, pianist, completed music school in Herceg-Novi, under Professor Zoran Redžić. She graduated from the Academy of Arts in Novi Sad under Professor Kemal Gekić. During her studies, she won several Republic and Federal prizes. Marina continued her education at numerous master classes held by renowned pedagogues, such as Igor Lazko, Vladimir Krpan, Konstantin Bogino, Aleksey Nasedkin, Jelena Richter, Jokuthon Mihailović, Dorian Leljak, and Arbo Valdma, among others. She has recorded for both Serbian and Montenegrin RTV. Beginning with her first solo recital, held at the age of eleven, Marina has been developing and expanding her piano repertoire, which today encompasses a wide range of solo, chamber, and orchestral pieces. She has performed in Slovenia, Austria, Montenegro, Croatia, Italy, Slovakia, and Serbia. Marina is currently employed as a Collaborative Pianist at the Academy of Arts in Novi Sad. In addition to her concert, collaborative, and pedagogical activities, she has been engaged in various organizational affairs: serving as Assistant of the KotorArt International Festival's Artistic Director for eight years, as a board member of the Sombor Music Festivities, and in 2011 and 2012 as a board member of the Novi Sad Academy of Arts' A Fest.